What's Up With Us?
Publisher's Note 2006: Effective August 2006, the Broadband Editorial is devoted to news items about the primary active associates of Far Sector SFFH Magazine. Click on a staff name for info. Archive of past months included. [JTC]
Publisher's Notes 2021: A few months after I published the above note, I wound up the magazine and closed it to submissions after a successful ten-year run during which we published stellar SFFH stories by wonderful authors including winners and/or nominees for Hugo, Nebula, and all other major awards in the U.S., Canada, Australia, and New Zealand.
Brian Callahan, my brilliantly talented co-founder in 1996, made it all possible through his expertise and dedication. He was the technical and artistic brains behind C&C Publishers, our online venture(s) beginning April 1996. It's a lot of information, which you can find at the Clocktower Books Museum Site. Brian left us for other adventures around 2002, so I became sole prop (propeller?) and made the switch to Far Sector SFFH. At this writing (2021) he and his wife Gwen are key organizers of the annual Portland, OR H.P. Lovecraft Film Festival; for which please visit HPL Film Festival. Brian and Gwen also run a boutique called the Arkham Bazaar. [JTC]
---
Shaun Farrell
September 2006 Here is Shaun's website

August was an eventful month. I attended the awards ceremony for the Writers and Illustrators of the Future contest, which you can read about that in this month's Singularities column. Then I attended the WorldCon in Anaheim. I learned a lot about this SF/F/H field I have entered, and I met many professionals who treated me like a friend and let me hang out with them. In addition to the excitement of Worldcon, I'm now a professor! No, your eyes aren't playing tricks on you. The Literature Department at Point Loma Nazarene University has brought me on board to facilitate a literary magazine workshop, and to teach a basic composition course. My official title is Visiting Adjunct Professor. It's a great opportunity, and one I am enjoying thoroughly. In news about my acting career, I finished the shoot for a short comedy called The Meeting. I spoke about this last month, and let me tell you, playing a crazy guy who thinks squirrels are taking over the world (ed. note: shaun squirrel dot com?) is just as much fun as it sounds! Once the film is showing in festivals, I'll let you know. For more about me (if you're a sucka for punishment), check out shaunfarrell.com and myspace.com/speculativefictionwriter.
July-August 2006 Here is Shaun's website
My life seems like one big blur the past two months. I went to Westercon, the official SF convention of the west coast, in June. While there I had the opportunity to meet some nice folks, like Kevin J. Anderson, Rebecca Moesta, Larry Niven, Walter John Williams, and Evo Terra. If you don't know Evo Terra's name, than look up his podcast on itunes, Dragonpage: Cover to Cover. Or visit www.dragonpage.com. He and co-host Michael have a great show.
Anyway, then last month I spend four exciting days at Comic Con International. That event is overwhelming, with more than 125,000 people attending. I went to fascinating panel discussions, bought some books, and stood five feet away from Christopher Judge, who plays Teal'c on Stargate SG1. I also had the pleasure of meeting authors Greg Bear, Tad Williams, Josh Conviser, Troy Denning, Karen Traviss, Aaron Allston, Elizabeth Bear and the executive producer of the original He-Man, Lou Scheimer. You can expect interviews with many of these folks in months to come.
I also finished my novel Night of the Blood Monk. Now comes the task of selling it, which is the hard part. Also, on the acting side of my life, I have been cast in a short film called The Meeting Room. I play a nice young man who thinks squirrels are taking over the world. Funny stuff. I'll let you all know when and where the film can be seen once I know.
That's all for now. Until next time, happy reading.
---
Dennis Latham
September 2006 Here is Dennis' website.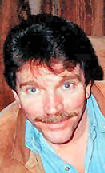 The Bad Season is hanging in there with sales and some good comments from readers. I'll be having two signings at some point in the near future. One is at Boswells, a restaurant-bar in the Northside neighborhood of Cincinnati, and the other will be the Mack Bookstore in Harrison, Ohio. I will also probably be speaking on writing fiction at my old high school, Aiken, in Cincinnati. I was in the first graduating class from Aiken in 1964. I'm also starting a huge editing project (three books) for A-1 Editing Service, finishing up another, re-editing my own Lord of Homicides; read and made minor edits and comments on a really cool novel by John Cullen called Dead Move: Sherlock Holmes and the Haunting Mystery of Coronado (Kate Morgan).
July-August 2006 Here is Dennis' website.
Clocktower Books has just published a print edition of The Bad Season (ISBN 0743309057) by Dennis Latham. He has been doing signings and mailings, and a remarkable series of successes have already occurred in just two weeks. Dennis says: "I sent flyers to local libraries, hoping librarians will decide to buy my book. They have four copies of one of my books in the Cincinnati library.
Update JTC Editorial Note August 2021. Fans of Dennis Latham's fiction and music, and followers of his S-2 Report helping veterans, may know that the talented Dennis Latham passed away in early 2019 at age 72. His writings remain available on Dennis Latham's Amazon author page at this time.
B>YouTube Channel: Dennis Marino/Latham. Also, you can sample his talented presentations as a veteran rock musician and pop singer (with glamorous wife Dorothy) at his Dennis Marino YouTube Channel. NOTE: Dennis used both Latham and Marino as his last name.
Sample Dennis Marino Music. Here is a song from a 1989 presentation with John Faris. Let Dennis explain (written) in his own words: "Fom an album I did with the late John Faris back in 1989. John came out of a major label group Zephyr whose members ended up forming the band Deep Purple. John and I were part of Northside's Chase-Hamilton Band in Cincinnati with Jimmy Holbrook, Don Perkins, and Tim Douglas, and we all played together for years. John and I decided to do an album together in 1989 and John played every instrument on this recording. I sang and created and arranged the backgrounds." There are several songs available on his YouTube channel. The following is a classic example:
Listen: "Finding Out" from the 1989 album Night Dreamer.
One more; here is Dennis performing a Frank Sinatra tune: "Witchcraft". Note photos of Dennis as a young man; Dorothy; and more. Young Dennis was a U.S. Marine in combat in the Vietnam War. By all means go ahead and sample the rest of the treasures on his YouTube Channel.
"The Cincinnati Enquirer has published a favorable review of The Bad Season, along with info about me.
"The Owenton, Kentucky newspaper contacted me this morning and they are doing an article on the book early next week. They interviewed me over the phone and I'm sending a picture. The book takes place in my fictional Owenton.
"POD Girl On Demand, the website that reviewed Michael In Hell last year, was kind enough to mention The Bad Season on her blog. The top five books she picked last year out of the 50 reviewed, (Michael in Hell was one of the 50) now have major publisher contracts. She went through 6000 POD books to pick the 50. I sent her the link to the article and she said she would write something up for the site about the book. That's really cool. She gets a couple hundred thousand hits a month."
A Hollywood producer is currently reading The Bad Season. Here is Dennis' website.
---
John K. Muir
September 2006 Here is John's website.

Award-winning John Kenneth Muir is currently working under deadline pressure on his fourth book of the year. The books already finished and awaiting publication by McFarland are Horror Films of the 1980s, TV Year Volume I: (2005-2006), and The Rock and Roll Film Encyclopedia. We expect a rousing media article from JKM in October, and also some more information about these great new books—including the title of his latest.
July-August 2006 Here is John's website.
John Kenneth Muir recently wrote and shot his own low-budget, independently produced science-fiction TV series The House Between, and is now editing the seven episode sequence.
Also, he's currently toiling on his twentieth book, TV Year—Volume 1 (2005 - 2006). He eagerly awaits the publication of his most recent efforts, McFarland's Horror Films of the 1980s, due January 2007, and Applause Theatre and Cinema Book's The Rock and Roll Film Encyclopedia, due next Spring.
New in print in July '06 is John's study of independent filmmaker Mira Nair, Mercy in Her Eyes: The Films of Mira Nair; and a softcover re-release of his successful Analytical Guide to TV's One Step Beyond.
Here is John K. Muir's website.
---
John T. Cullen
September 2006 Here is John's website.

Wow. Another busy, busy month… 2021 Note: I have deleted info about obsolete editions of my books. For latest info, please visit Caffeine Books followed by over a million words of free reading at Galley City. Those are two major sites in my webplex of linked sites. Readers can visit my new Metro metaphor super-site San Diego Author for an overview of my Metro-themed webplex (Blue Line for New City, White Line for Old City, and Red Line for Faubourg or Suburbs (also ban or banlieue vaguely modeled on the Paris, FR system.
Update JTC Editorial Note August 2021. Greetings, reader! I have eliminated a bunch of obsolete information from 2007 about titles, pseudonyms, and websites that may no longer exist. My primary author names are John T. Cullen (my handle in the English-speaking world, reflecting my birth as a U.S. citizen and Army brat in post-World War Two FRG); Jean Thomas Cullen (my actual birth name, after my two grandfathers; Jean in Luxembourg, now my second citizenship nation, and Thomas on my father's side in New England); John Argo, my top pseudonym for mystery/suspense and SFFH, reflecting my sense of wonder at the new Internet publishing possibilities in the late 1990s, with a nod to the famous SFFH Sense of Wonder, and also the timeless Bronze Age ship of wonder, Argo). I have used one or two other pseudonyms, as many prolific authors may.
Why John Argo? Ship of Wonder. To elaborate on that last point a moment more: Argo, named after its builder Argos (Latin: Argus). When the Classical Hellenes ('Greeks') of Homeric times and later were retelling these yarns, these stories were already at last a thousand years old dating to the long-ago Bronze Age, which also spawned the epics Iliad and Odyssey. See Wikipedia for more information about the ship Argo. Following is a quick, short jotting of notes, indicating my fascination with Classics, Literature, Languages, and History (my three college degrees include a B.A. in Liberal Arts from the University of Connecticut long ago, which has been part of my life-long fascination with these topics). My M.S. is in Business Administration, earned while serving honorably with the U.S. Army in West Germany during the Cold War, where in my spare time I studied courses provided by Boston University's Metropolitan College overseas in Heidelberg. My five years in FRG had their ups and downs, but I tried to make the most of it, including rambling around Europe (Paris, Brussels, Luxembourg, etc) in my orange VW bus as a young soldier. Ah well, but I do ramble. Yes, I do speak German, Luxembourgeois, and some French among other languages, which made it all the more fun. I mean, who doesn't hate being in the military? But then, some of us make the most of it as possible, inbetween kicks to the gluteus max by Fate. I'm writing this, age 72 in 2021 renovating these precious pages, thinking I'd love to be in my 20s again and relive it all, but knowing what I know now and avoiding the mistakes. But again, who doesn't? At least we authors can write about stuff, which is a shamanistic gift and a way to time travel.
Mythology Then and Now. Remarkably, these wonderful tales from very ancient mythology, collected and anthologized by Ovid during the age of Octavian Augustus, are still being told today to rapt audiences; the best example that jumps to mind is the award-winning 1963 movie Jason and the Argonauts, famous for its special effects by Ray Harryhausen. Who were the Argonauts? Literally, they were 'Argo-Sailors' or in Latin, Argonautae. See, as with my pseudonym, there is an explanation for most things. The most famous mission of Jason and his Argo-Sailors was on a quest, searching for the famous Golden Fleece. Think of it as Top Komix from over 3,000 years ago; the thrill never dies. The Roman author Ovid compiled then-already-ancient myths like this in his Metamorphoses ('changes' or 'transformations') during ancient Rome's Augustan literary age in the First Century C.E. For more on such continuity across the ages, consider that Ovid's fabulous, rich anthology contains among other stories the ancient Babylonian tale of two young lovers,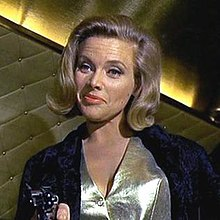 Pyramus and Thisbe, which has been retold many times, including William Shakespeare's 1590s play Romeo and Juliet. Among the stars of the 1963 movie Jason and the Argonauts was the legendary English actress Honor Blackman, who one year later, in 1964, starred as Pussy Galore in the Ian Fleming/James Bond movie Goldfinger. Honor played the goddess Hera in the 1963 movie about the Argo Sailors.
Why Tell You All This? I want to convey a sense of how mythology and legends form a continuous stream in human history. That was my vision in 1996, standing in my office in a Rancho Bernardo computer systems development firm where I worked as a technical writer at the time. I was about to publish the world's first HTML novels (Neon Blue, suspense thriller; This Shoal of Space, SFFH Virtual Reality or VR mega-novel, written a decade before the 2000 movie The Matrix made VR a household word among SF movie fans. Long story, more info soon. JTC
More Info: Jason & the Argonauts. See the website of Jason Colavita, author of a comprehensive book about Jason & the Argonauts.
Here is my primary personal website. My webplex of numerous linked domains/sites also includes Clocktower Books, ISBN Prefix 0-7433 and the Clocktower Books Museum which includes the sites associated with this magazine.