2022 Update. I am finally coming to a point of closure with my renovations of our magazine museum sites. Brian Callahan and I (C&C Publishers 1996-2002) began by launching our innovative and pioneering online HTML fiction sites in early 1996. Brian flexed his fabulous muscles (technical skill, artistic genius, and imagination) by creating the first two vehicles whereby I could publish my own mainstream and genre fiction. What follows on this page is a summary of our complicated publishing life. By 'we' I mean the team that worked together, identified on the 'About Us' page of this web summary. To summarize this page: readers should understand that we were at once a great magazine (that published top authors) on a stunning ten-year run; but we also have variously ran a San Diego CA-based small press publishing house and an acclaimed writer's resource site.
My Return to Just Being an Author. A lot of factors came into play as we moved into the mid-2000s. My own personal fiction and nonfiction were a tremendous success at Fictionwise, but I tried alternative paths (e.g., Smashwords, very nice) and ended up with Amazon KDP where I have over sixty of my own titles today (novels, nonfiction books, short stories, article, poetry). It was exhilarating to finally reach readers around the world, to great acclaim. In those early days, I as an author had avid readers around the world. I received great reviews, including one from Library Journal in 2003 for my high concept SF novel Robinson Crusoe 1,000,000 A.D. Around 2002, I practically owned the Nonfiction/History section at Fictionwise, often taking the top ten slots or more on the list. Being in the public eye, dealing with so many authors and other players, is very tiring. Without going into all that: by 2005 or so, I had lost steam and just wanted to go back to being a dreamy author. That's who I am, I love it, and would have it no other way. Sharpwriter served its purpose but now is history, brushed aside by great resource sites like Wikipedia, Google Maps, and the like. I have no complaint about that, because it took a lot of energy. Aside from that, the magazine was a wonderful venture and a cool experience, but I moved on to being a writer again. I have published over twenty books in the nearly twenty years since I closed up shop. Now, this website you're reading is a museum site, and deserves to be remembered for our team's collective hard work and futuristic vision. There were some hard knocks along the way, but overall it's been a great ride. A little bit more detail follows if you're interested.
Ten Year Run: Magazine (Quick Summary) Brian Callahan and I launched the world's first online *professional* SFFH magazine in April 1998, as defined by the Science Fiction and Fantasy Writers of America (SFWA). Summary info is provided among other resources at the Encyclopedia of Science Fiction, cited below. Although we were preceded by Andy McCann's venerable Planet Magazine a year or two earlier, we actually were the first PROFESSIONAL online SFFH magazine without print antecedents (a bow to Ellen Datlow's short-lived Event Horizon).
Argonautica: Digital Worlds of Wonder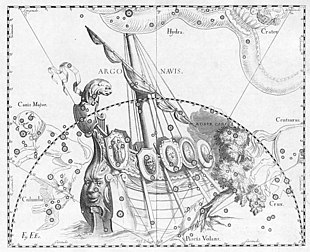 I wrote SF, Fantasy, a little Horror, and some of my suspense fiction under the pseudonym John Argo. I kept John T. Cullen for my thriller fiction and my nonfiction. The inspiration for 'Argo' struck me one day in my office (where I worked as a technical writer) in considering the vast new realm of opportunities promised by the digital world. I was overwhelmed, thinking of how the new digital world looked like (and was, and still is) a world of wonder. With my background in Literature, Classics, and Languages (B.A. in English/Liberal Arts, University of Connecticut) I fastened upon a wonderful, timeless trope: the adventures of Jason and the Argonauts (literally, Argo-Sailors).
Why I Became John Argo Argo is the name of an ancient fictitious Ship of Wonder. Jason was the leader and captain in the Bronze Age (over 3000 years ago, ancient already by Classical Greek times) of the Argonauts, or 'Argo Sailors.' Movies are still made today about those Classical tales of wonder (like the search for the Golden Fleece). Argo (or Ship Argo was for a long time the largest constellation in the (Southern) skies, and still exists today though broken up into its component parts. Those include Vela (sail), Carina (keel), Puppis (poop deck), etc. Just think: those ancient Hellenic epics (Homer's Iliad and Odyssey, Jason and the Argonauts) and the even later Roman epic (Virgil's Aeneid, said to be derived from the Homeric epics) were already then historical fiction/SFFH hearkening back a thousand years or more to a lost age, when Bronze Age adventurers sailed into the Black Sea much as modern astronauts are starting to look at the Moon, Mars, and beyond. In the world of SFFH, it goes without saying that our leading motto has been a reference to 'Worlds of Wonder.'
BTW, my other degrees include an MBA type from Boston University, earned overseas through their Heidelberg campus while serving six years with the U.S. Army in Cold War Europe; and my 'practical degree,' a B.B.A. in Computer Information Systems (National University) earned while working as a technical writer in the aerospace and computer systems development industries.All three degrees have proven exceptionally useful in my publishing ventures.
Our goal was to create a new paradigm in digital space, modeling on the best of the earlier print world. We applied the rules of the Science Fiction Writers of America, including paying our authors the specified word rate (then 3 cents a word, soon 5 cents a word). So if we published your 5000 word story at Deep Outside SFFH, you promptly received a check in the mail or a payment online for $250 (at 5 cents a word). Starting with our move to Fictionwise as our platform and distributor, I changed our operating method for the better. As Far Sector SFFH, I made monthly distributions to the authors in the amount of 50% of whatever we as a magazine received in royalties from Fictionwise. By that time, it was clear that SFWA would never relent in their churlish refusal not to ever recognize us (or any other digital innovator; that is, until money arrived in 2000 from SciFi magazine, at which point they did backflips and started handing out Nebulas to digital online published SFFH).
In the transition (2002-2003) from Deep Outside SFFH to Far Sector SFFH, I came up with the new payment system that was actually more generous. Given that our authors would never receive publication credits (even following all SFWA rules!), and this although we published the work of top authors in the field, including top SFWA officers, I realized we might as well continue blazing new trails, so I moved to the radical (and effective, wonderful) new payment structure. We never, ever charged any author a penny for any service, either at the magazine or at Clocktower Books, but provided top grade professional editing, artwork, and other services. I continued sending out monthly payments via Paypal for years, until B&N purchased Fictionwise, and then shut them totally down 2011/2012 without even leaving a museum site online; if there were a museum site, I would still be sending out monthly payments to those authors who elected to keep their short story on board with Far Sector SFFH. C'est la vie.
Clocktower Books is still publishing, albeit with a very closed list, as of 2022. SharpwriterCOM, named in the 1999 edition of Writer's Market as 'one of the Web's 101 Best Sites for Writers' ran from 1998 to 2005. The SFFH magazine, published online as Deep Outside (1998-2002) and then as Far Sector (2002-2007) enjoyed a ten-year successful run that must be regarded as part of speculative fiction history, and is so noted at (among other resources) The Encyclopedia of Science Fiction.
After Brian left in 2002, I became sole proprietor. Deep Outside SFFH became Far Sector SFFH by the start of 2003 but the two must be considered one continuous magazine. Brian stayed available for advice and consultation as needed from his new ventures on the East Coast. There were never any employees of any sort. We were a team of volunteer professionals who strongly believed and followed an innovative, early, pioneering vision of alterative publishing. principal team members are identified in the 'About Us' page on this site.
In April 1996, we launched our first website Neon Blue Fiction (Mystery and Suspense, including my mainstream political thriller CON2: The Generals of October to follow in 1998).
We followed this on 4 July 1996 with our SFFH site named The Haunted Village SFFH.
Both of these sites were hosted on a now long defunct India Street, San Diego CA website (Electriciti.com). We instantly began receiving tremendous feedback from readers around the world, on every continent except Antarctica, who were surprised to discover the newly growing concept of reading online.
We were first in some areas and not quite in others. For example, in 1998 I had my first online SF short story Control Game published in Andy McCann's innovative online magazine Planet Magazine. More on this in a moment. Another note: few people around the world owned their own computers at the time; hand-helds were a thing of the future yet; therefore, most of our readers appeared to be office workers (tech-savvy, intelligent, educated) who enjoyed coming to work in the morning with their tea or coffee and donut or whatever, and sneak a few minutes of reading pleasure on their company's desktop computer. On my personal website, I have managed to publish quite a few of those that I luckily photocopied at the time (see Caffeine Books, which I am moving from its own site to my main anchor site.
I will be copying over more old reviews, like those I managed to capture during the Fictionwise days. At Fictionwise, my best performer was my SF novel Robinson Crusoe 1,000,000 A.D., with over 400 reviews (90%+ 'great') out of at least 5,000 copies sold, which was a lot for that tiny market originally. The novel received a highly favorable review from Library Journal in 2003.
Moving Into Publishing. We were 'on a roll,' (as the cannibal says to his new friend) and started thinking soon about publishing the work of others. The details of that long and glorious venture can be read at our Clocktower Books Museum Site. I'll just mention here that Brian Callahan purchased our own domains for the two existing sites, plus in December 1996 he bought the domain name ClocktowerFiction(COM). We launched Clocktower Fiction in 1997, and started taking on board authors from all over the English-speaking world (e.g., USA, Canada, U.K., South Africa, Australia, New Zealand). Although I hold an MBA degree from Boston University, among other credentials of both Brian and myself, I and Brian (C&C Publishers) took an idealistic and author-friendly course that has worked well ever since. We sold print and e-book editions in various online markets (today only Amazon KDP). Whatever pay we the publisher received, we passed along 50% to the author. We charged no fees of any sort ever, but delivered quality editing, great covers, and more. Again, the Museum site summarizes it.
Growing the Vision. By 1998, it occurred to us that we should broaden our scope to include poetry and nonfiction. Thus, we acquired a new domain name that still leads my publishing venture as a San Diego small press publisher today: Clocktower Books. In our conversations, Brian and I agreed to avoid using the term 'press' to stay away from print publishing as a lead. We did love and keep the word 'books.' Our motto from the first was: "Exciting Books For Avid Readers, Since 1996."
SharpWriter.COM (SWC) As a personal sideline in August 1998, I launched my own first website titled Sharp Writer (after checking carefully to make sure nobody had a clamp on the name; nobody did). My intention was simply to take my own growing list of web resources, based on my professional experience as an editor, journalist, poet, novelist, essayist, and more. There were few encyclopedic or special resources at the time, so I provided lists of author resources (markets, spelling, dictionaries, and more; all the stuff that was not yet available) online. SWC functioned as a review site for about two years in its final days. I closed it down in early 2005.
Toward the end of Far Sector SFFH. The early Internet publishing days were like a banquet at which you could eat all you wanted, and we all did. That is to say, we worked multiple areas (like Al Sirois was a professional drummer, a professional author, and a professional artist who also professionally taught a few college art courses). After a few years, it became too much. My private life, including a fun part-time sun & sand Hotel Del Coronado shuttle driver job, started pulling me in other directions. The Hotel job led me to investigate a famous 1892 mystery, the violent death of the so-called Beautiful Stranger at the hotel. I cut through a lot of ghost stories and other fun but hollow nonsense, and came up with the most plausible explanation ever of why the Beautiful Stranger died in such a mysterious manner. That alone gave me several books, including Dead Move (true crime, nonfiction) and Lethal Journey (novel based on my scholarly research, a noir mystery set in 1892, and both in one volume as Coronado Mystery. Those are just a few of the great projects that pulled me away from online publishing (except for my own work).