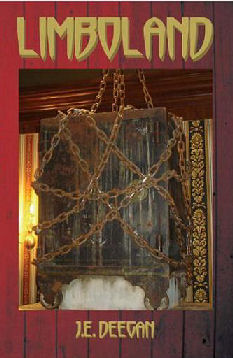 Limbo Land, Clocktower Books, July-August 2006, Paperback, ISBN 0743309057. Author Jim Deegan has a collection of short stories coming out soon. Jim's short story An Offering was published by Far Sector SFFH.
Jim Deegan, a teacher/writer by trade, has a volume of published poetry and has had a number of short stories published in small-press magazines. He has also completed a novel and two screenplays. His writing interest is in spooky things; of things that make us know why we are afraid of the dark.
---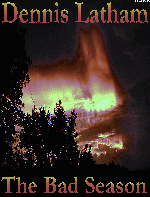 The Bad Season, Clocktower Books, July-August 2006, Paperback, ISBN 0743309057. Author Dennis Latham says: "During two consecutive June nights in 1995, twenty-six people and dozens of domestic animals were slaughtered and eaten in a rural Kentucky valley. For generations, locals avoided the Owenton Hollow after dark because such uspeakable acts had happened before, during summers known as "the bad season." They buried what remained of their dead and kept the events secret so outsiders and the media would not invade their county, which had become a prime source of marijuana. By 1995, several outsiders had moved into the county and built houses on the rim of the hollow. The DEA had also decided to enforce drug laws in the area. None were aware of the danger they faced. Based on fact and myth, and partial information from an anonymous eyewitness, this novel is a fictional account of what may have happened on those two nights in June." Email Dennis at dennislatham@earthlink.net and visit his website website. Dennis is also the creator and editor of Cliffhanger Novels, looking for submissions. See guidelines at Cliffhanger Novels, an imprint of Clocktower Books.
---
Ken Rand has written to tell us: "My new short story collection Soul Taster: Four Dark Tales is now out from Notorious Press. Details (and ordering info) on my web page."