JUNE 2005
Editorial Notices Books Received
Editorial:
Introducing Dennis Latham's Ask The Smart Guy; Rediscovering 1971's Walkabout; Passing of Pat York
Publisher's Note: The personal views of the publisher, expressed here, do not necessarily mirror those of other contributors to this magazine. This is strictly my personal rant.

Ask The Smart Guy Dennis Latham is one of the longest-standing and most talented contributors to Far Sector SFFH. After years of being a steadfast and supportive friend, it is no surprise that his talents should bring him on board. Or, I should say, it is always surprising where the many talents of a man like Dennis Latham will bubble up next. I've known him for years as a guy who walked the walk in Vietnam as a combat Marine, and continues to support his fellow veterans in the Indiana region through his outreach programs. Some months back, Dennis began rather whimsically sending a little e-mail humor to a small group of friends. I began to realize, as I started laughing out loud the minute I opened each of these As The Smart Guy creations, that we have a fresh and original humorist in our midst. So I asked Dennis to grace our pages with his column, and he has agreed. Dennis recently placed a novella with a print publisher, and we'll hear more about that in the near future. Dennis has contributed numerous short stories to both Deep Outside SFFH and Far Sector SFFH.



Walkabout (1971)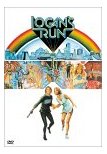 Well, it started like this. Dennis Latham wrote to inform me that he has had a story accepted for publication in a magazine, whose concurrent issue will highlight fiction by William F. Nolan. Dennis mentioned that Nolan is the author of, among other things, Logan's Run. Here's a FAQ. That took me back (surprised, for I had no idea the original story was that long ago) to a sunny afternoon about 40 years ago at the New Haven Public Library, where I was browsing through the great oak book cases, specifically sf/f/h, and lingered long over several classics including LR. Coincidentally, the names Siodmak and Simak float up in the same memory, all worthy company to each other. I remember enjoying the television series while socked away overseas in the U.S. Army and longing for some escape. I also have seen the classic movie starring Michael York and Jenny Agutter.

My searching brought me, ultimately, to a movie that I didn't have time to see back in 1971, Walkabout, which I just saw for the first time and which I am pleased to say has genuine staying power after more than 30 years. It is, in short, a remarkable movie for a number of reasons. It is clearly an artsy flick, perhaps a genuine art movie. It has a small but wonderful cast, captures a vast terrain with deftness, and spins out enduring themes about the environment, man's relationship to fellow man, and a whole lot else besides.
Three child performers make this, in one sense, one of the most remarkable movies ever made. The only significant adult actors are the character who propels the children on their life-and-death journey on foot across the fierce Australian desert/ and some Italian sailors and scientists who bring a cameo of La Dopey Vita to the desert. The three children deliver powerful and memorable performances that completely sustain the movie, thanks to Director Nick Roeg's sensitive and deeply reasoned Führung:
19 year old Jenny Agutter, the long-legged beauty who at around 25 would star in the 1976 classic movie Logan's Run.
six year old Luc Roeg (Director Nick Roeg's son), who has gone on to become a star in his own right;
18 year old aborigine David Gulpilil. Google yields more info about the remarkable Australian artist and dancer David Gulpilil, and I invite you to spend a few moments researching all three of the actors and their director.
All three performances are solid and powerful. The characters do not actually have names—another artsy touch pointing to their Everyman quality. Agutter delivers some flossy swimming scenes in which her unpretentious, youthful beauty contrasts with the equally unpretentious and impersonal violence of Gulpilil's character hunting game they need for survival. Contrast this with the unfeeling brutality of white hunters later in the movie, which causes a dramatic reaction by Gulpilil's character. Without giving the plot away, yes, the dramatic reaction just mentioned seems a bit over the top, but in a metaphoric sendup that works. On the topic of what's not perfect, the movie conveys a touchingly simplistic 1960s idealism in which good and evil seem easily and starkly contrasted—a lost world in today's ugly SUV driven terrierism. The symbolism at times hits you on the temple like a sun-cured ham, but we remember our school days and understand that simple compositions on profound themes are best written by those who are still, like White Girl and White Boy, armored in absurd school uniforms.
Walkabout is, for all its great narrative drive, tension, and suspense, a naturementary. White Girl strides across the merciless desert sands in her sensible but glossy heels, and all manner of gulping, snarling lizards yaw after her. Scorpions towmotor back and forth on finely photographed grains of rough sand. Huge snakes right out of Eden glide sinuously over the sleeping children but do not harm them. Some sort of furry marsupial comes up to sniff the sleeping White Boy like a family dog or cat in this paradise, then waddles off to sip primordial water. There are times, as the camera glides through shimmering desert air, and all life is captured in the unity of its perambulations—from Black Boy's dancing buttocks (in White Girl's hypnotized gaze) to White Girl's almost Peruvian silhouette in schoolgirl derby hat, from a herd of camels swaggering across the dunes (yes, for real) to the mambo-like waddle of a porquipine—when lessons of the then-contemporary masters of film are easily discerned. The imitation is high-order and delights in the skill of its execution. We recall the somnambulent Romans in Fellini's 1969 Satyricon, amid that movie's comparable arid, sandy, surreal landscapes. We recall the fussy leaves in Anonioni's 1966 Blowup. But those are distant and academic nutations. Equally studied and deliberate (to hear Roeg himself tell it in a 1990s interview) are scenes like this: A beautiful blue swimming pool, rectangular with rounded corners, set directly next to the ocean itself in the city harbor—one of the constant reminders of the absurdity and artificiality of modern life. In fact, while the father stands on the balcony of a whitewashed apartment block overlooking that balmy and wonderful scene, in which his son and daughter swim happily (clothed) in the pool, one has a remarkable sensation that the scene is borrowed from Edward Hopper's studies in alienation.
What it comes down to in the end is that the adorable and robust little boy, his athletically and freshly beautiful sister on the verge of womanhood and a naturally nurturing mother figure, along with the sensitive and extremely talented aborigine youth, deliver an unforgettable triangle of personal relationships in dramatic form. Not to be missed.
Pat York's Passing It was a sad event, and a shock, to learn from the pages of Locus Online that Nebula Award Nominee Pat York died in a tragic and untimely automobile accident. Here is the SFWA obituary. Pat contributed her delightful short story Wishes to Deep Outside SFFH in 2002. We had a warm, personable correspondence, and her passing saddens many. She will be missed, and it will now forever be a question what more she might have achieved had her life and career not been cut short.
---
Notices
Editor's Note: We welcome books and announcements. Please give us at last 3 months lead time so we can present your announcement in a timely fashion. We take no responsibility for the content, format, contributors' editorial opinions, or other characteristics of this information which we publish in community interest.
ComiCon International 2005 will be held July 14-17 in San Diego, California. Click for details.
Books Received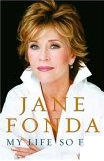 My Life So Far by Jane Fonda (Random House, New York, ISBN 0-375-50710-8). An interesting and very revealing book well worth reading. I vaguely remember being at an appearance by the youthful Jane Fonda at Woolsey Hall in New Haven, CT, and I remember intensely disliking what I perceived to be a loud, egotistical, smug loose cannon. Speaking of cannons, even though I was a student activist passionately against the war for moral as well as intellectual reasons, I felt Ms. Fonda had gone too far and I wondered why she wouldn't, out of fairness, go to Pleiku and sit on an American howitzer there, making the same grins and gestures. My own feeling (both as an Army veteran and a long ago student protester) is this: Jane Fonda has apologized enough times. I don't think she should have to apologize any more, and I don't think she deserves to have some dimwitted, violent gargoyle spit on her. That's not to take anything away from the great pain that some veterans legitimately feel (and which they should direct at Mr. Nixon and Mr. Agnew, two Republican crooks who both had to resign from office rather than face criminal indictment, who were our leaders through much of that horrid conflict). In the broadest sense, Vietnam was one ugly battle in the Cold War, which we won. The enemy has been vanquished. It is time to move on, with charity for all and malice toward none.